Main Content
Music, Healing & Consciousness
There is an energy waiting to express itself. Whilst it is unseen, it is tellingly impactful and so alive in each of us! Our relationship to this energy influences what we are experiencing, who we are becoming and what we are creating. Forming a conscious relationship with this energy gives us access to our inspiration, our creativity, our vitality and our deepest joy. It is also how we successfully contribute to the evolution of our collective consciousness.
Find out more
What People Are Saying
There are harmonics our souls yearn for… seek, and when heard it strikes a deep chord of remembrance that we haven't had before in this lifetime. Clare's voice plunged me into this return to home, so her voice is truly of the divine. I've been waiting for her voice my whole life.
Jan Cercone
Sound Healer, Fairfax, CA
Clare is warm, caring and spot on with her insights. She coached with me about how my voice comes across in different ways at different times i.e. what others may read into my voice if I am stressed or driven for example. She gave her input in a loving and non-judgemental fashion seeking to guide me to ways in which I can do practical things to boost my existing vocal presence and build up on more lightness and fun during my delivery. Excitingly I qualified as a Self Esteem mentor a week ago and feedback on my voice was that it embodied 'calmness and reassurance' so the time with Clare really shifted my confidence in myself and my presence when teaching a group. I recommend Clare highly.
Anna Sexton
Coach, Mentor and Facilitator, London, UK
Clare is a soulful singer. I, for the first time, happened to listen to Clare sing through her song 'Revere' and instantly I knew some peace of the mystical nature of God was to fall on me. I, as if instructed by my inner self, closed my eyes and I was transported back to my childhood school days at a hilly town in incredible India. I virtually experienced sitting in a temple with my eyes closed and music flowing through each sediment of my body and mind. Her music is like deep meditation. You don't need to work to concentrate and focus; in fact your mind automatically finds the path to peace though her voice and beautiful music blended spiritually through it. I almost felt like being involved in deep conversation with God. I had not felt like this in quite a long time and I thank Clare for this. Since then, I have heard Clare through her other albums. Her each new rendition from other albums of her, mingled with music of Shruti, offers me the same experience that I had for the first time listening to 'Revere'. It heals the inner self in unimaginable, positive ways. May God bless her and her effort to make the world a better, liveable, place.
Jagat Jaiswal
Jaiswal, India
Clare has a special capacity to access small doors into a persons subconscious. Her approach with me sometimes is surprising, An extremely good listener, she sometimes pulls an idea out that begins a process of unraveling knots of resistance in me. She has an insight of care and almost what one could identify as a loving mothering energy, that aspect of mother that helps her child to become or be or recognize themselves. and that medicine woman energy to perceive what is lying just under the surface of spoken words….., She's a really good counsellor. So helpful and very practical as well. Thank you Clare!
Tonia Hafter
Tonia Hafter, Photographer & Energy Worker, France
Working with Clare has been one of the most valuable investments I've made in my TV presenting career. In terms of voice coaching, the difference over the weeks was remarkable – I went from being on edge and not altogether comfortable in front of the camera to feeling happy, relaxed and authentic. I've also had the pleasure of working with Clare on a pitch for the BBC, in which her highly-developed communication skills and ability to see both sides of a story were stunningly helpful.
Nat Fee
Wellbeing Author "The Alchemy of Happiness" & Columnist, Soulful Media & Communications Presenter
Clare Hedin is a vocal, tonal, resonance and energy master. She reads the underlying dynamics and aspiration in a group field and brings those hidden dimensions into the most fulfilling and harmonious expression. Clare knows that the evolving edge of healing lies in exploring our collective emergence…and she knows how to bring us to that edge. Maybe you have never heard the sound of our collective longing, our collective sorrow or our collective joy but you will in the presence of her work!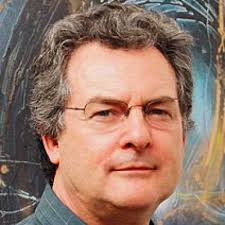 James O'Dea
Shift Network Peace Ambassador, Former Director Amnesty International & Former President Institute of Noetic Sciences