Fulfill your vision, take hold of your life, free your energy!
Creative Innovation – Authentic Self-Leadership – Connection – Radical Presence Transformative Communication – Vision Development – Coming Home – Life Path
You: You exist! That is phenomenal and already, it is enough. And yet, you might have a vision for yourself, a situation, this Planet, to speak up, speak out, and communicate in your most powerful and authentic signature style. Are you a communicator, a collaborator, a designer, a painter, a musician, a manager, a technician, an entrepreneur, a partner, an artist… a teacher? Thinking differently to everyone else? Whatever your purpose, or your style, there are things to know to help you stand out and speak up in your unique and talented ways – especially for the planet and for social equity. I can help.
Clare: As an artist myself, a healer, a world traveler and someone who has worn many performing, risk-taking, activist, contemplative, introvert and outspoken hats, I can lead you to, and through, your next steps on your journey. I was born asking questions – feeling and seeing the connections between things! I help leaders lead – I help people be themselves without all the interference… in fact, we use that as a portal to what's waiting to be discovered by us, and for us, on the other side.
Us: Our first step might simply be discovering just what your next step is! If you are already working on something phenomenal and need an immediate brainstorming buddy, or if you are stuck with what seems like an unsolvable issue, or at a creative impasse, too many choices, or no clear sense of direction… I can help you. 
Book 1-1 sessions on the link below or, better yet, book a series and create a discount.
How does our consciousness impact our communication, connection, collaboration, creativity & success? (11:48)
What other people are saying
Clare Hedin has become my favorite person to explore ideas with. She is currently helping me with focused brainstorming around my startup game company which has been incredibly helpful. True to her name, Clare is blessed with a keen ability to quickly see, feel and understand complex situations and novel idea spaces with surprising clarity and depth, enabling her to instinctively ask the right next questions and to rapidly identify where things might be getting stuck. I wholeheartedly recommend working with Clare if you're trying to grow or re-invent yourself or a business. Michael Mitchell, PhD, Systems User Designer, Santa Cruz, CA, USA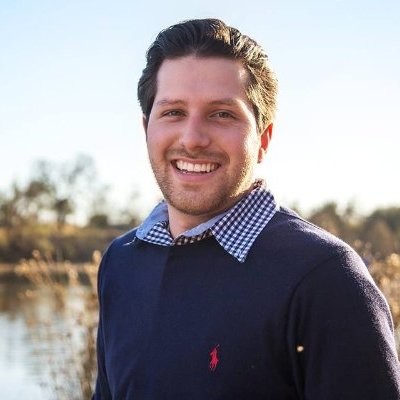 The equation for a perfect presentation is simplicity plus a loveable presenter; a smile that can make people remember and a charm that links your ideas to theirs… certain people have this charm… it is like a talent; people such as Martin Luther King Jr, Barack Obama… have the ability to get up on a microphone and engulf people in what they are saying, no matter what. These people come around one in a generation, but they speak as if they are speaking through you. It is like watching Picasso paint or Mozart compose. The pure brilliance of the art form is beautiful; and that is what Steve Jobs did for Apple. And what you did for our class. Thank you.'  Paul Tallman, Manager, CA, USA
Clare is warm, caring and spot on with her insights. She coached with me about how my voice comes across in different ways at different times i.e. what others may read into my voice if I am stressed or driven for example. She gave her input in a loving and non-judgemental fashion seeking to guide me to ways in which I can do practical things to boost my existing vocal presence and build up on more lightness and fun during my delivery. Excitingly I qualified as a Self Esteem mentor a week ago and feedback on my voice was that it embodied 'calmness and reassurance' so the time with Clare really shifted my confidence in myself and my presence when teaching a group. I recommend Clare highly.'  Anna Sexton. Coach, Mentor and Facilitator, London, UK
As a teacher and a consultant, Clare has an edge, an advantage, in that she has comprehensive experience in all aspects of healing, energy awareness, communication and presentation skills, teaching and creative arts (she is an active artist), and has founded two small businesses of her own. On the one hand she gives a lens, and an opportunity, to explore how to best move through the world of business, maintaining one's edge of creativity & innovation and, on the other, she extends this training into the field of one's life.  
I recommend her highly to anyone lucky enough to hire her or work with her. She offers a keen ability to spot opportune moments in a group or individual setting and to help people perceive the highest potential of what is possible and then actually get there.'  Norma Carr-Ruffino, Educator & Director, COB, SFSU
Past Workshops & Facilitation
Exploring Consciousness, Sound & Self-Awareness Events
Show Past Events
Kundalini Yoga Music w/Chandanni; 1909 Topanga Canyon Road, LA, CA. 9.30-10.30am (M/W/Fr. ongoing)
Finding Self, Finding Life; Divine Science Center, San Jose, CA. 1-4pm (10.14.13)
Healing Through Sound (post-Dowsers) Divine Science Center, San Jose, CA. 10.30am-1.30pm (10.14.12)
A call to Social Healers, Peacemakers; Collaborating w/ James O'Dea using sound to go deeper. Dharma Retreat Center, Crestone, CO, USA. (5.13-15.11)
Feel the Sound of your Heart; Joy Of Yoga Studio, Moss Beach, CA, USA. (7.17.11)
Soundly Conscious… authenticity through Sound; Festival Of Life, London, UK.(9.24.11)
Dynamic Emergence – a call to Social Healers, Peacemakers and Planet Lovers – powerful weekend retreat co-hosted with James O'Dea @ Newbold House, Forres, Scotland, (postponed – begin rescheduled)(8.19-21.11)
Sound Journeys; group sound explorations for altering consciousness – Out Of The Ordinary Festival, Hastings, UK. (9.17-19.10)
Sound as a Spiritual Practice; collective sound & singing explorations – Superspirit Camp, Gloucester, UK (8.27-30.10)
Music Meditation Journey; Psycho-spritual focus on sharing (spoken) in circle and translating that into a multi-harmonic piece of music, sung together by the group.
Let's Sing; Group singing/fun musical games and singing. Improvisation and song learning.
Interfaith Taize; Group singing of interfaith chants – Sunrise Off-Grid camp, Shepton Mallett, UK. (8.20-21.09 & 8.22.10)
Interfaith Taize; weekly community singing @ St. Mary's Chapel, Glastonbury, UK. Cohosted w/Natalie Fee (10.09 – 7.10).
Creativity as a Way of Life! Retreat in Kent, UK. Co-hosted w/Janice Ward. (6.28-29.08)
Music for Healing; Silence A Go-Go, Horne Farm. Retreat, Chaxhill, Sussex, UK (6.5-6.08)
Facilitated two Grace North Church, single day retreats to examine and explore 'meaning, identity and function' in the church community, Berkeley, CA, USA. (4.10.06 & 5.8.06)
Offerings; Monthly Community Music Series, Grace North Church, CA. 7-9pm last Sundays of the month (12/04-12/05)
Sound for Self-Discovery; Guest Art/Personal Presence workshop facilitator at 'Giving Space Uplift Academy Design Workshop', Ben Lomond, CA, USA. Workshop focused on building bridges between citizens of Iraq and USA. (5.6-8.03)
Animal Magic, incorporating dance, movement and sound for connection and personal expression at Harvest Ffair Gynhaeaf, Wales, UK. (9.94)