Whatever you thought you knew about music… think again
What others are saying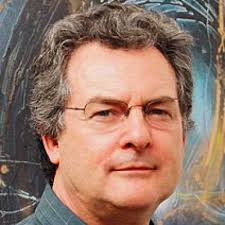 'Clare Hedin is a vocal, tonal, resonance and energy master. She reads the underlying dynamics and aspiration in a group field and brings those hidden dimensions into the most fulfilling and harmonious expression. Clare knows that the evolving edge of healing lies in exploring our collective emergence…and she knows how to bring us to that edge. Maybe you have never heard the sound of our collective longing, our collective sorrow or our collective joy but you will in the presence of her work!'
James O'Dea. Shift Network Peace Ambassador, former: Dir. Amnesty International & Pres. IONS
'Clare is a soulful singer. I, for the first time, happened to listen to Clare sing through her song 'Revere' and instantly I knew some peace of the mystical nature of God was to fall on me. I, as if instructed by my inner self, closed my eyes and I was transported back to my childhood school days at a hilly town in incredible India. I virtually experienced sitting in a temple with my eyes closed and music flowing through each sediment of my body and mind. Her music is like deep meditation. You don't need to work to concentrate and focus; in fact your mind automatically finds the path to peace though her voice and beautiful music blended spiritually through it. I almost felt like being involved in deep conversation with God. I had not felt like this in quite a long time and I thank Clare for this. Since then, I have heard Clare through her other albums. Her each new rendition from other albums of her, mingled with music of Shruti, offers me the same experience that I had for the first time listening to 'Revere'. It heals the inner self in unimaginable, positive ways. May God bless her and her effort to make the world a better, liveable, place.'
Jagat Jaswal, Banker & Spiritual Seeker, India.
'Clare's voice reflects her name – a clear and pure sound that reminds us that heaven is right here with us, in midst of life. When she sings one is swept upwards and held aloft like a bird on an updraft.'
Joan Allekotte, Classical Indian Singer, California
Book Clare:
Group music healing events & demonstrations.
Yoga, Labyrinth Walks, Rituals (see SF's Grace Cathedral)
Her instruments; Voice, Piano, Guitar, Shruti, Tibetan Bowls.
Check the Events calendar to find out when Clare is performing next.
Book Clare to perform at your next event
---
Listen:

Past Performances: Voice, Piano, Guitar, Shruti, Tibetan Bowls, Sacred Sound

.

Show Past Events
March 20, 2018, 6.15-7.30pm. Music for Yoga on Labyrinth w/Gary Malkin. Grace Cathedral, SF.
March 16-18, 2018. Recording New CD w/Egeman, El Cerrito, CA.
February 23, 2018, 6-7pm. Music for Taize Labyrinth, Grace North Church, Berkeley, CA.
January 26, 2018, 6-7pm. Music for Taize Labyrinth, Grace North Church, Berkeley, CA.
January 9, 2018, 6.15-7.30pm. Music for Yoga on Labyrinth SOLO. Grace Cathedral, SF.
August 25, 2017, 6-7pm. Music for Taize Labyrinth, Grace North Church, Berkeley, CA.
August 15, 2017, 6.15-7.30pm. Music for Yoga on Labyrinth w/Gary Malkin. Grace Cathedral, SF.
July 28, 2017, 6-7pm. Music for Taize Labyrinth, Grace North Church, Berkeley, CA.
June 20, 2017, 6-7pm. Music for Taize Labyrinth, Grace North Church, Berkeley, CA.
June 6, 2017, 6.15-7.30pm. Music for Yoga on Labyrinth SOLO. Grace Cathedral, SF.
Aril 28, 2017, 6-7pm. Music for Taize Labyrinth, Grace North Church, Berkeley, CA.
April 25, 2017, 6.15-7.30pm. Music for Yoga on Labyrinth w/Gary Malkin. Grace Cathedral, SF.
March 31, 2017, 6-7pm. Music for Taize Labyrinth, Grace North Church, Berkeley, CA.
March 28, 2017, 6.15-7.30pm. Music for Yoga on Labyrinth SOLO. Grace Cathedral, SF.
February 24, 6-7pm. Music for Taize Labyrinth, Grace North Church, Berkeley, CA.
January 27, 2017, 6-7pm. Music for Taize Labyrinth, Grace North Church, Berkeley, CA.
January 17, 2017, 6.15-7.30pm. Music for Yoga on Labyrinth SOLO. Grace Cathedral, SF.
November 1, 2016, 6.15-7.30pm. Music for Yoga on Labyrinth w/Gary Malkin. Grace Cathedral, SF.
September 30, 2016, 6-7pm. Music for Taize Labyrinth, Grace North Church, Berkeley, CA.
September 6, 2016, 6.15-7.30pm. Music for Yoga on Labyrinth w/Gary Malkin. Grace Cathedral, SF.
August 26, 2016, 6-7pm. Music for Taize Labyrinth, Grace North Church, Berkeley, CA.
July 29, 2016, 6-7pm. Music for Taize Labyrinth, Grace North Church, Berkeley, CA.
July 23, 2016. Private Wedding Event. Lotus, CA.
July 5, 2016, 6.15-7.30pm. Music for Yoga on Labyrinth w/Gary Malkin. Grace Cathedral, SF.
July 1-4, 2016. Dowsers Conference, Santa Cruz, CA.
June 24, 2016, 6-7pm. Music for Taize Labyrinth, Grace North Church, Berkeley, CA.
June 6, 2016, 6-7pm. Music for Yoga @ St. John's, Ross, Marin, CA.
May 31, 2016, 6.15-7.30pm. Music for Yoga on Labyrinth SOLO. Grace Cathedral, SF.
May 27, 2016, 6-7pm. Music for Taize Labyrinth, Grace North Church, Berkeley, CA.
May 3, 2016, 6.15-7.30pm. Music for Yoga on Labyrinth w/Gary Malkin. Grace Cathedral, SF.
April 29, 2016, 6-7pm. Music for Taize Labyrinth, Grace North Church, Berkeley, CA.
April 11, 2016, 6-7pm. Music for Yoga@ St. John's, Ross, Marin, CA.
March 31, 2016, 4.15-6pm. Filming for Sacred Science Video Healing Series, Berkeley, CA.
March 25, 2016, 6-7pm. Music for Taize Labyrinth, Grace North Church, Berkeley, CA.
March 22-23, all day. Filming w/Filming River Stream Music Video w/Megan, Extinction Witness.
March 1, 2016, 6.15-7.30pm. Music for Yoga on Labyrinth w/Gary Malkin. Grace Cathedral, SF.
Feb 29, 2016, 6-7pm. Music for Yoga @ St. John's, Ross, Marin, CA.
Jan 29, 2016, 6-7pm. Music for Taize Labyrinth, Grace North Church, Berkeley, CA.
Jan 5, 2016, 6.15-7.30pm. Music for Yoga on Labyrinth w/Gary Malkin. Grace Cathedral, SF.
Dec 1, 2015, 6-7.30pm. Collaborative Music for Yoga on Labyrinth, Grace Cathedral, SF.
Nov 27, 2015, 6-7pm. Music for Taize Labyrinth, Grace North Church, Berkeley, CA.
Oct 30, 2015, 6-7pm. Music for Taize Labyrinth, Grace North Church, Berkeley, CA.
Oct 20, 2015, 6.15-7.30pm. Music for Yoga on Labyrinth w/Gary Malkin. Grace Cathedral, SF.
Sept 1, 2015, 6.15-7.30pm. Music for Yoga on Labyrinth w/Gary Malkin. Grace Cathedral, SF.
July 31, 2015, 7-9pm. Collaborative performance Kay Ashley @ Middletown Arts Collective., CA.
July 14, 2015, 6.15-7.30pm. Music for Yoga on Labyrinth w/Gary Malkin. Grace Cathedral, SF.
April 7, 2015, 6.15-7.30pm. Music for Yoga on Labyrinth SOLO. Grace Cathedral, SF.
May 26, 2015, 6.15-7.30pm. Music for Yoga on Labyrinth w/Gary Malkin. Grace Cathedral, SF.
March 17, 6.30-7.30pm. Sound Healing Circle, HOLR, Lakeport, CA.
March 13, 2015, 6pm. Poet Laureate, poetry Event, Lakeport, CA.
Feb 17, 2015, 6.15-7.30pm. Music for Yoga on Labyrinth w/Gary Malkin. Grace Cathedral, SF.
Dec 2, 2014, 6.15-7.30pm. Music for Yoga on Labyrinth w/Gary Malkin. Grace Cathedral, SF.
Nov 14, 2014, 6-8pm. Sacred Music Labyrinth Walk: Grace Cathedral, San Francisco. (Sponsored Performance)
Oct 31, 2014, 6-7pm. Music for Taize Labyrinth, Grace North Church, Berkeley, CA.
Oct 4, 2014, 8-9pm. Private House Concert, El Cerrito.
Sept 6, 2014, 9am-11am. Grace Cathedral Yogathon.
July 25,2014,  7-9pm. Evelyn Roth Residency performance w/Suellen Primost. Firehouse Art Events Hanger, 3192 Adeline, Oakland.
July 4, 2014, 10.45am-noon. Dowsers conference, Santa Cruz, CA.
June 27, 2014, 6-7pm. Music for Taize Labyrinth, Grace North Church, Berkeley, CA.
April 25, 2014, 6-7pm. Music for Taize Labyrinth, Grace North Church, Berkeley, CA.
April 20, 2014, 4.00-6.00pm. Sound Healing Circle. East Bay. Private Booking.
April 12, 2014, 6.00-9.00pm. Good Friday Creative Musical Journey @ Grace North Church, 2138 Cedar Street, Berkeley.
April 12, 2014, 12.30-2.30pm. Presentation of music & art as medicine for healing transformation @ CIIS, SF.
April 11, 2014, 6-8pm. Sacred Music Labyrinth Walk: Grace Cathedral, San Francisco. (Sponsored Performance)
March 28, 2014, 6-7pm. Music for Taize Labyrinth, Grace North Church, Berkeley, CA.
February 28, 2014, 6-7pm. Music for Taize Labyrinth, Grace North Church, Berkeley, CA.
February 14, 2014. V-Day, Eve Ensler, Music for Yoga. Grace Cathedral, SF. 10am-12pm.
January 31, 2014, 6-7pm. Musical Labyrinth Service. Grace North Church, 2138 Cedar Street, Berkeley (see 'ongoing' below for details – the music below is an excerpt). Donation based.
January 10, 2014, 6.00-8.00pm: Grace Cathedral Labyrinth Walk @ Grace Cathedral, 1100 California St., San Francisco, CA 94108. Free. {click flyer to enlarge}.
December 3, 2013, 6.15-7.30pm. Music for Yoga on Labyrinth SOLO. Grace Cathedral, SF.
October 25, 2013, 6-7pm. Music for Taize Labyrinth, Grace North Church, Berkeley, CA.
October 6th, 2013, 7.30-9.30pm: 'Enchantment' @ Subterranean Arthouse, 2179 Bancroft Way, Berkeley (doors open 7pm) $15.Performance with Timothy Surya Das and Tim Abdellah Fuson.
September 27, 2013, 6-7pm. Musical Labyrinth Service. Grace North Church, 2138 Cedar Street, Berkeley (see 'ongoing' below for details – the music below is an excerpt)
September 11, 2013, 6-7pm. Musical Labyrinth Service. Grace North Church, 2138 Cedar Street, Berkeley (see 'ongoing' below for details – the music below is an excerpt). Donation based.
September 7, 2013, 9am-11am. Venue: Grace Cathedral Yogathon.
August, 30, 2013, 6-7pm. Music for Taize Labyrinth, Grace North Church, Berkeley, CA.
August 21, 2013, 6.15-7.30pm. Sound Healing Blast. Venue: Hamilton Galleries, 1431 Ocean Ave, Santa Monica, Doors open 6.15pm, Journey 6, 2013, .30-7.30pm. $10-$15 on door. Come!!
July 27, 2013, 6.30-9pm. 'Celebrating Sound and Self'– special sound healing event. An evening consisting of receiving a group sound healing transmission and continuing with group participation – learn how to use your own voice for self-care and consciousness shifting. Opening invocation Sharon Spiller. Venue: 1 Foothill Park Terrace, Lafayette.
Details and Eventbrite Tickets. Event Flyer (Download)
July 26, 2013, 6-7pm. Musical Labyrinth Service. Grace North Church, 2138 Cedar Street, Berkeley (see 'ongoing' below for details – the music below is an excerpt).
Labyrinth Yoga Meditation w/Darren Main & Timothy Surya Das. Grace Cathedral, San Francisco, 6.15-7.30pm. (7.16.13)
Creativity as Connection to Life. Dowsers Association. Corte Madera, CA. 2-4pm. (5.18.13)
Intimate Sound Healing Event. Brentwood, Private Residence, LA, CA. 4-6pm (3.31.13)
The Power of Sound to Heal, Shift & Transform w/Steven Halpern, Randy Masters, Timothy Surya Das, '333' Locust Ave., San Rafael, CA. 7-9pm (2.23.13)
The Beauty of Sound w/Timothy Surya Das, '333' Locust Ave., San Rafael, CA. 7-9pm (1.12.13)
Rift, Storm Legion vocals for composer Inon Zur (See ClareHedinMusic)
Bohemian Nights, Bohemian Loft, San Francisco, CA (3.16.12)
Eradicating Ecocide, Polly Higgins & Bill Twist Evening '333', San Rafael, CA (3.8.12)
Passionate Life David Abram Evening '333', San Rafael, CA (2.12.12)
HeartSong Red Lion Square; Festival Of Life, Red Lion Square, London, UK. (9.24.11)
Listen for the Music… Wells Cathedral, Wells, Somerset, UK. (8.26.11)
Spirit is Sound, Water is Life…; Goddess Conference, Glastonbury, UK. (sound exhibit) (7.26-31.11)
…Spirit is Sound; Goddess Conference, Glastonbury, UK. (7.31.11)
Sound of the Heart; Goddess Temple of Ashland, Ashland. Oregon, USA. (7.13.11.)
Sound of the Heart; Joy Of Yoga Studio, Moss Beach, CA, USA. (7.2.11)
Sound of the Heart; Crystal Chalice, Fairfax, CA, USA. (7.1.11)
Life as Sound; Nexus/Friendly Favors, Richmond, CA, USA. (6.2.11)
Sound Spirit: Superspirit Festival; Chaxhill, Gloucester, UK. (8.29.10)
Sound Community: Sunrise Off-Grid Festival; Shepton Mallett, Somerset, UK. (8.22.10)
Water Sound Healing Journey; concert w/Jan Cercone & Claire Victor, Unity Church of Marin , CA, USA. (2.28.10)
Music & Sound Healing , Crystal Chalice, Fairfax, CA, USA. (1.21.09)
Spiral Dance Chorus: Starhawk – Kezar Pavilion, SF, CA, USA. (10.31.09 & 10.27.07)
Concert of Hope: Grace North Church, Berkeley, CA. USA. (12.08.08)
Healing Music, Natural Sound Healing. World Sound Healing Conf., Cathedral Hill Hotel, SF, CA, USA. (5.11-14.07)
Music as the Human Experience
. Concert w/Julia Bordenaro, Nameless Cafe, Oakland, Ca (2007)
For the Love of the Earth; Grace North Church, Berkeley, CA. 7pm (3.27.05)